---
ATMSCANADA in association PBH Canada a provider of debit cards. Virtual terminals, Bluetooth & Long range wireless.
---
POS Debit card machine
NO CONTRACTS AND
NO CANCELLATIONS FEES ON ALL PRODUCTS!
---
DESKTOP TERMINAL
Desktop terminal works on the internet and the phone line alike (must be connected to the back of the modem / router or a phone line).
Pricing:
One time setup $50
Terminal rental or lease to own $25 a month
Admin $5 and PCI $6 fees = $11 a month
All credit cards at Cost + 0.25% + $0.25
Interac Debit at just 5 cents
If renting a terminal — can cancel at any time. If lease to own, cannot cancel but own the terminal after 4 years of lease (payments stop after 4 years).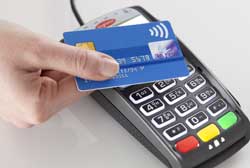 High-Speed
Credit & Debit POS Terminals

Wired, Bluetooth & Wireless
Start Accepting


Month-to-Month Rental
No contract month-to-month rental empowering you to upgrade, downgrade, exchange and return your POS terminal penalty-free. You can also own your terminal through outright purchase or leasing programs made available to you.
Wired
High Speed
Ingenico iCT220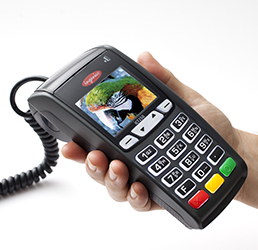 Bluetooth
Wireless
Ingenico iWL220 B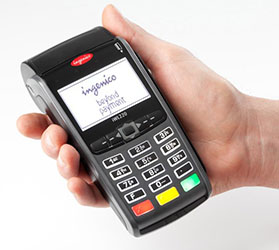 Long-Range Wireless
Ingenico iWL250 G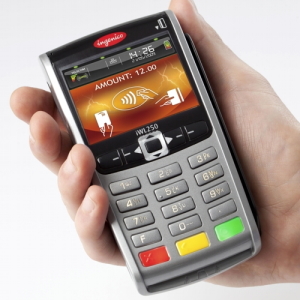 Merchant POS Debit services explained
---
One-stop Shop for All Your Processing Needs

Merchant Account
All of PBH CANADA's POS terminals come with merchant account. Merchant account is needed to process Visa, MasterCard, and Interac Debit transactions.

Interac Debit
Interac Debit processing is integral part of all of our POS terminals. All of our debit machines are latest generation and EMV chip ready for the utmost in security.

24/7 Customer and Technical Support
Convenient and effective 24/7 Customer and Technical Support, based in the U.S. Go ahead, test it out AT 514-886-2999 . If not able to remotely fix the terminal, then a replacement terminal is sent overnight.
Cost + Pricing for All – BIG and small
Big or small, we offer fairness for all. Cost+ Pricing is the most transparent pricing of all. Formerly, was only available to largest merchants, chain stores, corporations. Now, we brought it to Canada to serve all — BIG and small. It offers significant cost savings and transparency.

Daily Bank Deposits – FREE
Free daily bank deposits. Your money in your bank account the following business day. We are bank-neutral, be you with a bank or a local credit union, we welcome all. Keep your current bank account.


Call us at:
514-886-2999 (7H00 AM TO 21H00 weekly)
Email us anytime
atmscanada@gmail.com

The 10 Commandments of a VIP POS C.O.
1) Most Honest POS company on the market place in Canada
2) No contracts
3) No cancelation fees
4) Lowest prices
5) Fastest POS replacement services Fed-ex
6) Whole sales prices
7) No hidden fees
8) Pricing on the web-site for all to see TOTAL TRANSPARENCY !
9) No minimum charges for low transactions like other companies
10) Free evaluation of your current POS statement!
Come with PBH Canada and put your savings in the Bank $$$$$
TOP OF PAGE